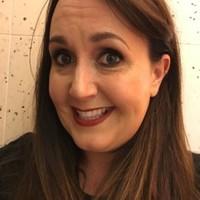 Trish is passionate about getting evidence into practice. She works to make evidence available to decision makers, enabling them to make better informed choices.  Trish has extensive knowledge of using scientific evidence and is familiar with research and review methods. 

Trish is skilled in advanced literature searching. She uses a range of health care and scientific resources, drawing from multiple platforms and databases, to bring clarity to often complex topics. Trish also supports training and development. She trains others in information literacy, enabling staff to locate accurate and reliable sources of information to guide their actions.   

 

Evidence reviews
Learning and development

Trish has worked within the health sector for 15 years as a qualified librarian and evidence specialist with a particular interest in public health. 

Trish has a key interest in "Appraising Evidence" particularly in relation to non-typical resources and has produced a guide on how to evaluate Infographics. She also has a keen interest in 'infodemics' and has created a training course on "Misinformation and Disinformation". Her current work in the Strategy Unit is developing and delivering information skills training to the health care workforce.