We place a high value on sharing our work – here, you'll find some examples of reports and other project outputs which demonstrate the work we do.  If you're interested in topics which aren't listed here, please get in touch.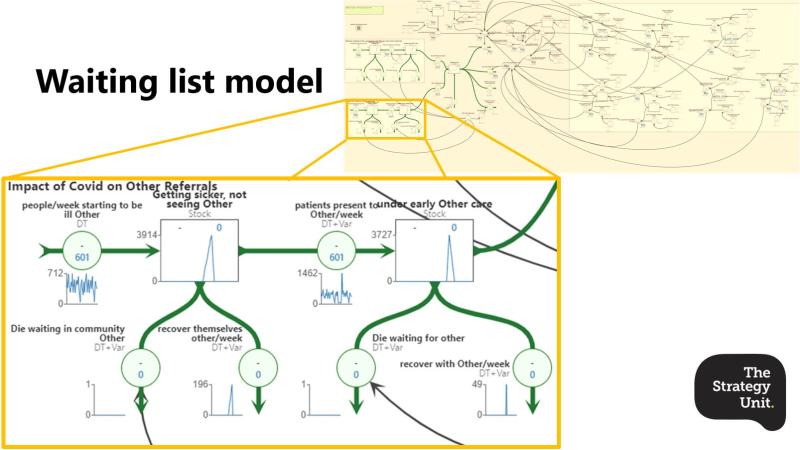 July 2020
Capacity and Demand
Working with the national collaboration to coordinate covid-related analysis, and the NHSE/I Midlands region, the Strategy Unit has produced a 'systems dynamics' model of waiting lists for planned care. The model is freely available for non-commercial use across the NHS. Here, Steven Wyatt and Mike…
July 2020
Service improvement
Working with our partners Ipsos MORI, we have produced detailed guidance and an offer of services to address this question. This webpage contains information about the work, and all the products from it.   Please get in touch if you would like to improve your use of person-centred intelligence.