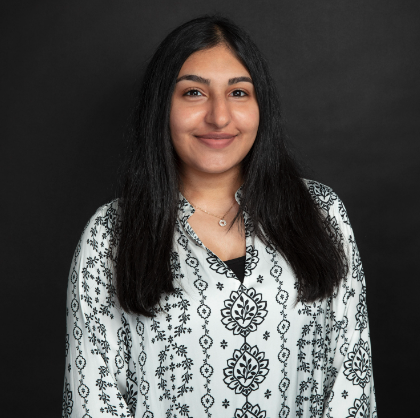 Romaana has expertise in conducting and managing mixed-methods research projects, developing and evaluating interventions, disseminating findings through conferences and peer-reviewed journals, and delivering and facilitating training and development sessions. In addition to her role at The Strategy Unit, Romaana is currently completing a Professional Doctorate in Health Psychology and is especially interested in working with health and care organisations to apply behavioural science and public health initiatives, in order to create change and improve the health and wellbeing of the population.

Evaluation and impact assessment
Public health
Strategy development

Before joining The Strategy Unit, Romaana worked collaboratively with a range of stakeholders on numerous clinical research projects in both higher education and NHS settings. This includes developing and evaluating interventions to improve people's self-management of long-term conditions, and studies of the interpersonal staff-patient dynamics that affect treatment satisfaction and experience of care, especially in hospital. Additionally, she has experience of undergraduate and postgraduate teaching on psychological and behavioural aspects of chronic illness, and also holds several publications on this topic area.