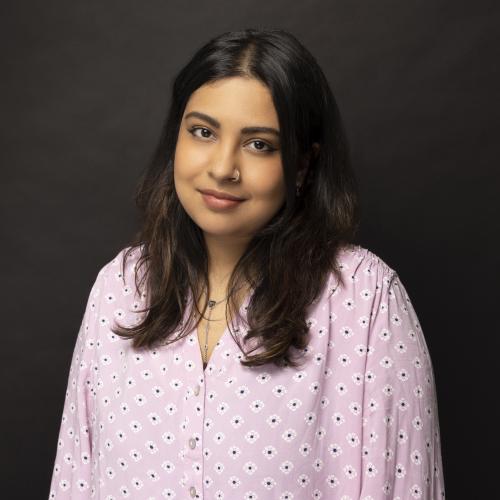 Samiya specialises in qualitative and quantitative methodology for conducting policy evaluation and developing strategy. Adept at applying theoretical frameworks to praxis, she seeks to guide stakeholders to make decisions that are informed by evidence and research. Samiya utilises her interpersonal, time-management, and organisational skills in delivering high-quality projects, meeting the expectations of her clients.

Samiya's background is in social policy which enables her to understand individual needs and empathise with people that feel marginalised by the healthcare system. This makes her passionate about eradicating health inequalities, removing structural barriers when accessing healthcare, and uplifting communities that have historically been silenced.

Evaluation and impact assessment
Strategy development

Prior to working at the Strategy Unit, Samiya completed her undergraduate study in BSc Sociology and Social Policy from the University of Bath, in which she obtained a First-Class Honours. During this time, she honed her qualitative and quantitative skills, recognising how insight and analysis drives strategies and policies. She has transferred these skills to her academic, internship and voluntary experiences, where she focused on topics pertaining to:

 

Disparities in healthcare outcomes within BAME communities affected by HIV/AIDS in Europe
The positive impact on health outcome after implementing cash transfer systems in developing and developed economies
The perceptions and experiences of young people that practice self-care, with regards to the emphasis placed on individual responsibility of health
Negotiating pro-bono support from law firms and other stakeholders for organisations that operate within the charity sector.