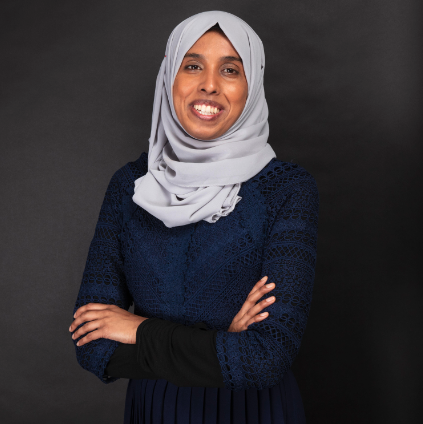 Mahmoda supports health and care organisations understand how to improve services and address health inequalities. She does this through engagement with the communities served and the staff supporting them. Her technical specialism is qualitative research. Mahmoda is also a skilled trainer - helping staff and community members to develop their own skills in qualitative methods. 

Mahmoda is passionate about public health, community development, and addressing the wider determinants of health. She cares deeply about the seldom heard, so Mahmoda champions equality, equity, diversity and inclusion in all aspects of her work.

Evaluation and impact assessment
Learning and development

Mahmoda has over 15 years' experience working in the health and wellbeing sector. She has worked in community, commercial and public sector organisations. 

Much of Mahmoda's work has focussed on health inequalities. Her assignments in this area include: 

Assessing inequalities in outcomes and experience during the COVID-19 pandemic. 

Developing a community focussed Health Inequalities strategy for Black Country and West Birmingham Integrated Care System. 

Identifying actions to improve the physical and mental health of people with learning disabilities, autism or both.