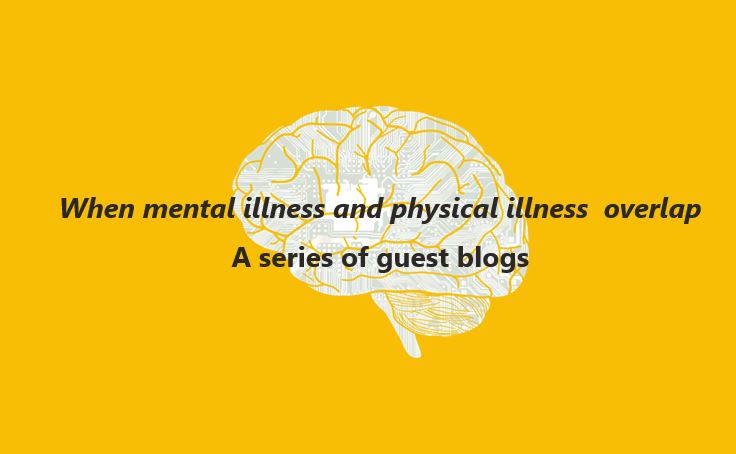 Our previous ground breaking work identified that in England, people with mental health illness have a life expectancy that is on average 16 (women) or 19 (men) years shorter than those without. This difference is thought to be due to poorer access and provision of physical health services for those suffering from a mental health illness.
Starting on World Mental Health Day 2018, the Strategy Unit has been publishing monthly guest blogs to explore different views of the mental and physical health overlap. By gathering these different perspectives we hope to build on the increased awareness from our previous work, bringing more clarity to the specific challenges and to engage others to act for the benefit of those disadvantaged by the overlap.

Professor Sir Muir Gray
Professor Sir Muir Gray kicked off our series by presenting the relationship between mental health and physical health conditions as a continuum.  
"What we are seeing now is the recognition that physical and mental wellbeing are interwoven like warp and weft.  They cannot be distinguished sharply from one another."   
---

Dr Hilary Grant
In this blog, Dr Hilary Grant the Medical Director for Birmingham and Solihull Mental Health Foundation Trust reflects on her career and the improvements required to bridge the divide for the benefit of service users and clinicians.  
"Mental ill health precipitates, perpetuates, maintains and exacerbates acute and chronic physical health problems."
---

Jennifer Dixon 
In this blog Jennifer Dixon, Chief Executive of the Health Foundation, reflects on the relationship between mental and physical health and the need for better integration of care.
"The close relationship between mental and physical ill health has led for many to call for the NHS to integrate care around the person, rather than treatment in specialist silos, and to pay far more attention to risk factors and preventive health care. As Whitty noted in his Oration, 'as a generation we have been more effective at tackling the biological rather than behavioural drivers of disease'."
---

Sophie Corlett
In this blog Sophie Corlett, the Director of External Relations at Mind, provides some perspectives from people with physical ailments who are users of mental health services.
"We know change is possible because we have seen it in pockets around the country. We want to see these exceptions become the norm, so that caring, confident, holistic treatment is available for all of us, wherever we live."
---
Dr Paul Turner 
In this blog, in our series of viewpoints on the physical and clinical mental health divide, Dr Paul Turner, General Practitioner at Karis Medical Centre, Birmingham and Joint Clinical Director for Mental Health, NHSE West Midlands Clinical Network describes the cost of untreated complexity.
"Without undermining the considerable investment and advances in the care of people with mental health problems in this country, people experiencing distress continue to fall through gaps on a daily basis. Almost as though our services are patches in a quilt which have not been sewn together."
---
Colette Marshall
In this blog Colette Marshall, from Diabetes UK, explores the relationship between diabetes and mental health, and its 'complex and significant."  
"People with diabetes experience disproportionately high rates of mental health problems such as depression, anxiety and eating disorders. Living with diabetes is a 'mind game'."
---